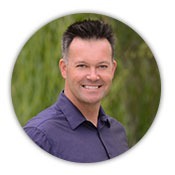 I am devoted to helping home buyers and sellers achieve exactly what they are striving for and making their home purchasing/selling experience exciting and memorable. Having served in the Marines, I have a unique understanding of veteran needs and requirements, and I can provide a stress-free experience for military families along their home-buying or selling journey. 
I pride myself on making you my top priority and developing lasting relationships that carry far beyond buying or selling a home.  My wife, Kristin, and our twin sons, Max and Luke, want to be a part of your life! I am active in the surrounding community, sharing opportunities to connect people and businesses in order to enhance lives.    
I served America as a Marine for 25 years.  As a Realtor Associate with Mogul Real Estate, let me now serve you as your real estate advisor and consultant. I demonstrate and enjoy a passion for real estate excellence, so let's get you where you need to be.