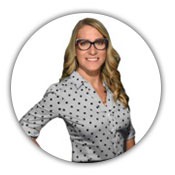 Welcome buyers and Sellers! Melissa epitomizes integrity, energy, hard work, and creative service in every detail of your real estate transaction. Melissa is partnered with Mogul Real Estate and uses many professionals who are experts in various fields to protect your interests. She always puts her clients first and strives for excellence.
Melissa is honest & reliable, and has a strong work ethic., Trust is hard to come by in today's fiercely competitive real estate market. Meissa is here to provide you with the professionalism and integrity needed to ensure that you feel secure in what can be one of the biggest decisions of your life. She provides herself with making you the most informed buyer /seller so that you have a successful and smooth experience. 
Reputation, integrity, and character are extremely important and referrals are the backbone of the business Mellissa looks forward to helping you and all your friends and family in their real state needs.